Latest Newskk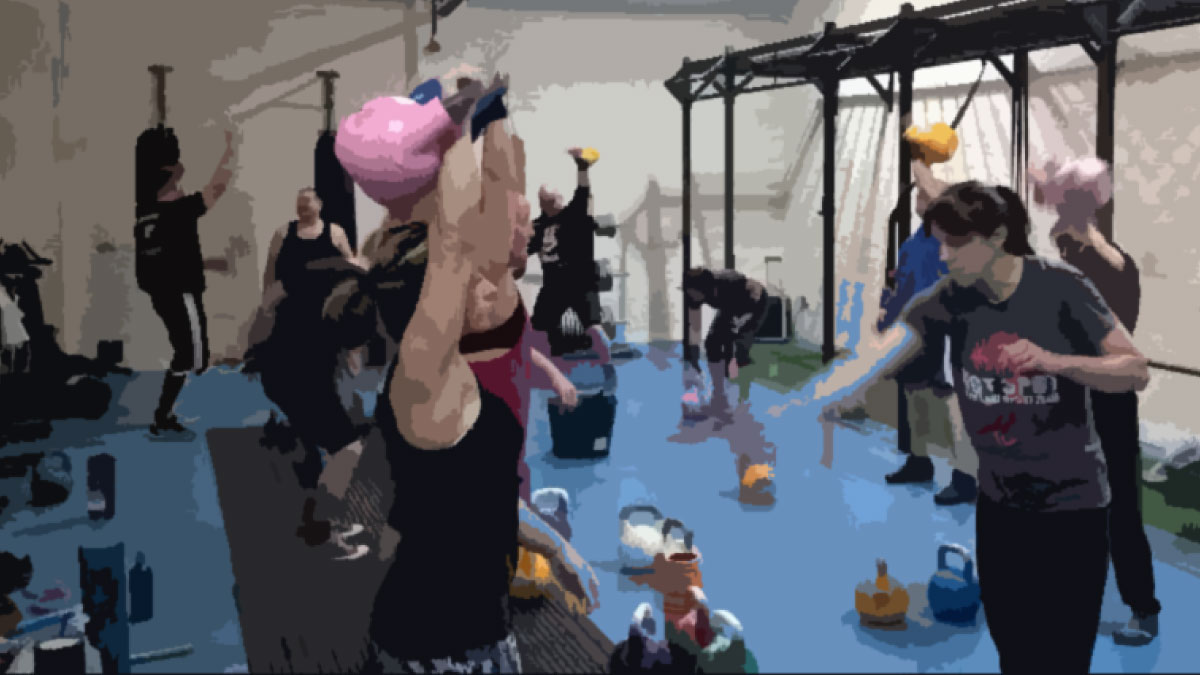 Kettlebell Sport Technique Clinic @ BoxBell Training
Where: Box bell Fit Training, Wokingham, Berkshire, RG40 5PR
When: 29th July 2017, 11am – 6pm
How long: 7 Hours
Covering: Sport lifts (Jerk, Snatch, Long cycle)
Cost: £70 (includes workshop handbook)
On the 29th July Box Bell Fit Training in Wokingham will be hosting a 7 hour Kettlebell Sport Workshop/technique clinic coached by Eddie Sheehan of Three Rivers Kettlebell Club, and Abigail Johnston of Scottish Kettlebell Club.
This is a practical based workshop for kettlebell sport lifters who want to develop their technique and improve their lifting ability. This clinic will offer the opportunity to identify and work on sticking points in your lifting and develop your efficiency and power under the bell and so help to increase your overall reps and time.
The focus of the day will be on working through the technical aspects of the three main competitive lifts: jerk, snatch and long cycle. The technique and mechanics of each will be broken down with the aim of giving you a comprehensive understanding of the principles behind each lift and identifying how you can improve and advance your technique and results.
Technique principles will be reinforced with practice and training sets throughout the day where Eddie & Abi will both provide individual technique analysis and feedback. We will also work through drills and assistance exercises to help progress your training.
An accompanying handbook will be provided to all attending.
The workshop is limited to 20 spaces, payment is required to secure your place.

NB There will be a Grassroots Kettlebell League competition on the Sunday after the workshop so if you can then stay and make a weekend of it!
About the Coaches:
EDDIE SHEEHAN
Sport Ranks and Titles:
Master of Sport – Biathlon
Level 3 Kettlebell Sport Instuctor – Siberian State University of Phys. Ed and Russian Girevoy Sport Federation
SPORTING ACHIEVEMENTS
Jerk 2x32kg 110
Jerk 2x28kg 137 in training
Jerk 2x24kg 172 in training
Snatch 32kg 164, 183 in training
Snatch 28kg 216 in training
Snatch 24kg 231
Longcycle 32kg 57
Long Cycle 28kg 76
Long Cylcle 24kg 100, 145 in 20mins
Students Achievements:
Eddie has coached 12 athletes to podiums in Europeans or World championships in amateur, professional and veteran divisions. He has coached athletes to achieve CMS, MS & MSIC ranks and coaches mulitple national and world record holders, including Abigail Johnston!
ABIGAIL JOHNSTON
Sport Rank and Titles:
Master of Sport of International Class (MSIC) – Long Cycle, Biathlon & Snatch
Level 3 Kettlebell Sport Instuctor – Siberian State University of Phys. Ed and Ministry of Sport of Russian Federation
IKSFA Kettlebell Sport Coach Certification – Level 1 & 2
SPORTING ACHIEVEMENTS
Jerk
24kg – 192 reps
2x24kg – 53 reps
2x20kg – 100 reps (in training)
Snatch
28kg 101 (5mins)
28kg 116 reps
24kg 206 (in training)
22kg 230
20kg 400 (20mins – 10mins per hand)
16kg 275
Long cycle
28kg 116 reps (in training)
24kg 136 reps
20kg 145 reps
2x24kg 47 reps
2x20kg 94 reps
2x16kg 131 reps (in training)
Students achievements:
Abi has coached many athletes from across the world to CMS, MS and MSIC level over all of the sports lifts. Several of Abi's students are National and World record holders and have medalled at Amateur and Professional level in International Competition including the IUKL World and Europeans Championships, WASKC World Championships, IKFF World Championships and IGSF World Championships.
Date of Event
:
29-07-2017
Event time
:
11
:
00hr
Leave a Reply
You must be logged in to post a comment.